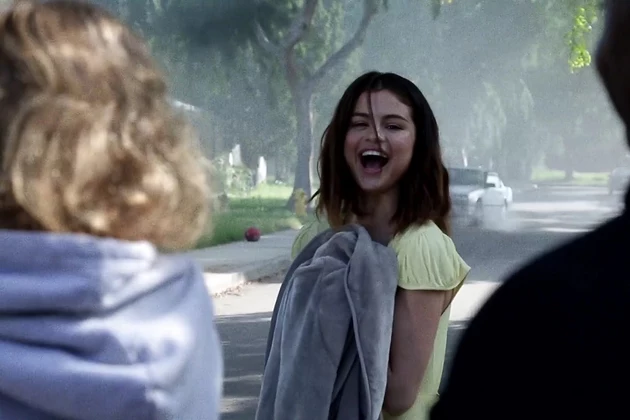 Selena Gomez via YouTube
Selena Gomez takes fans behind the scenes of her video for "Fetish" in a new clip uploaded Thursday (August 17).
In the artful video, the pop star prances around suburbia in a yellow dress, laughing and chatting with crew members in between takes. Watch below:
Subscribe to official video for the gloomy, hazy R&B pop song was directed by fashion photographer and video director Petra Collins.
In a joint interview with Dazed back in late July, Gomez, speaking to Collins, shared, "I remember the moment I wanted you to do the visuals for this record. I was on a plane to New York scrolling through your Instagram because I've followed you for so long and I always just love to look at your pictures when I'm bored. It inspires me so much. I had a coffee and I said to my manager, 'Look, I literally want her to do the visuals for ALL MY MUSIC. I LOVE HER! She's so amazing!' As soon as I landed, I sent you 'Bad Liar' and 'Fetish' and you responded to 'Fetish' the most."
"I made it very clear to you that I didn't see 'Fetish' how most people know the word at face value. When most people hear the word 'Fetish', they think of S&M and all that sexual shit, but you didn't," the singer added. "You knew why I loved it. You told me, 'I think this song is about love, something crazy and complicated.' I wanted the video to be contextualized."
Selena Gomez's Best Live Vocals:
Subscribe to PopCrush on
Selena Gomez's Most Beautiful Instagram Photos:
Image of