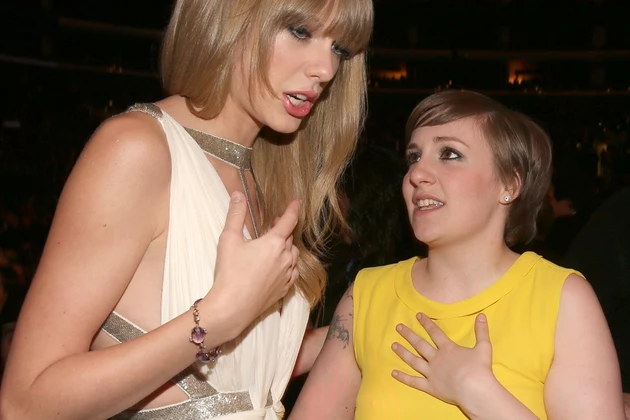 Christopher Polk, Getty Images
Lena Dunham is bursting with pride over her friend Taylor Swift's brave and unrelenting testimony against the radio DJ who allegedly groped her.
"Proud of [Taylor] for her fierce & cutting testimony & her refusal to settle for being treated like property," Dunham tweeted out early Friday morning, hours after the pop star, a frequent collaborator with the Girls' star's boyfriend, Jack Antonoff, had taken the stand.
"Her example is powerful," the actress-director added.
On Thursday (August 10), Swift provided testimony in her court case against DJ David "Jackson" Mueller who, in June 2013, allegedly grabbed the singer's "bare ass" under her skirt during a photo opp in Denver.
Speaking on the stand, Swift did not mince words during her testimony.
"[Mueller] had a handful of my ass. I know it was him," she told the court. "He did not touch my rib, he did not touch my arm. He grabbed my bare ass."
Taylor Swift's Best Live Vocals:
Subscribe to PopCrush on
All the Members of Taylor Swift's Squad:
Image of