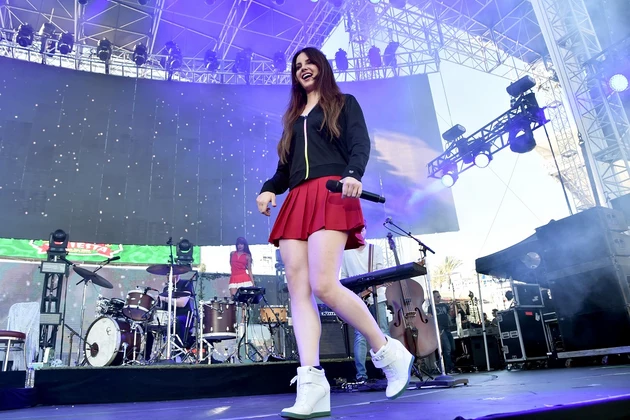 Alberto E. Rodriguez, Getty Images
Lana Del Rey is lusting for a world tour and—good news for you!—she's about to get one.
The pop star teased an upcoming Lust For Life World Tour on Instagram Friday (August 18), telling fans in a video that she and her team are currently in the planning stages. (That said, sorry: No concrete dates or details are available yet!)
However, the "Summer Bummer" singer did share a handful of upcoming one-off performance dates, as well as reveal that a music video for "White Mustang" is on the way.
Watch her announcement, below:
WORLD TOUR ANNOUNCEMENT Side note: I made this video here in Spain before the attacks and my thoughts are with everyone here today.
Lana will perform the following dates in 2017:
September 5 — Bill Graham Civic Auditorium — San Fransisco
September 8 — Santa Barbara Bowl — Santa Barbara
October 23 — Terminal 5 — New York City
October 24 — Terminal 5 — New York City
October 28 — Camp Flog Gnaw Carnival Festival — Los Angeles
Lana Del Rey's Best Live Vocals:
Subscribe to PopCrush on
Lana Del Rey's Most Enchanting Stage Looks:
Image of