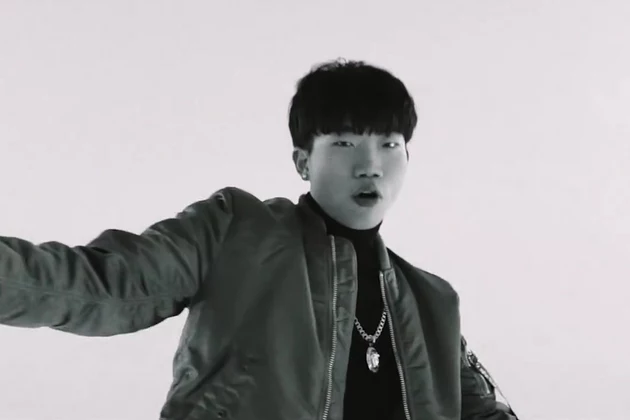 Luminant Entertainment via YouTube
Rapper and hip hop artist Changmo (창모) makes history as the first South Korean artist to be nominated for a BET Award.
Changmo is nominated alongside fellow Best International Viewers Choice nominees Jorja Smith (U.K.), Dave (U.K.), Amanda Black (South Africa), Ray Vanny (Tanzania), Daniel Caesar (Canada), Remi (Australia) and Skip Marley (Jamaica). He is also the only East Asian artist to be nominated this year.
After making his debut in the spring of 2016, the 23-year-old rapper has quickly risen up the ranks of the Korean music industry, releasing four mini-albums (including Getting Money Moment on May 24) and teaming up with artists like Hyolyn, Suran and Suga.
Subscribe to BTS, was nominated for and won the Top Social Artist award at the 2017 Billboard Music Awards.
On Twitter, the hallyu community and beyond are showing their support for the K-hip hop star and celebrating the achievement in broader global media representation for South Korean music and Asian music artists at large.
CHANGMO IS REALLY NOMINATED FOR A BET AWARD, THIS IS SO IMPORTANT #IPickChangmo pic.twitter.com/4Nn6uF6iBa
— DΞΔN (@deansintro) June 9, 2017
Changmo got nominated for a BET award and he's the 1st khh star to do so. If Asian representation matters everyone should be voting for him.
— Queen Janea (@janeaholmes12) June 11, 2017
IF U SAY U STAN KHH ARTISTS&SAY U WANT MORE ASIAN REP IN WESTERN MEDIA BUT DONT SUPPORT CHANGMO IN THE BET AWARDS UR FAKE AF #IPickChangmo
— ㅤ (@ultgrayaomg) June 10, 2017
You can vote for Changmo by using the hashtag #IPickChangmo on Twitter. Good luck, Changmo!
K-Pop Artists Who Went Solo:
Image of