U.S. warns of extraordinary measures to free Greiner
US warns of extraordinary steps to release basketball player Brittney Griner The US is urging Russia to take the exchange of basketball player Griner seriously and Washington intends to make extraordinary efforts to secure her release, the White House said. According to Jean-Pierre, negotiations cannot be conducted publicly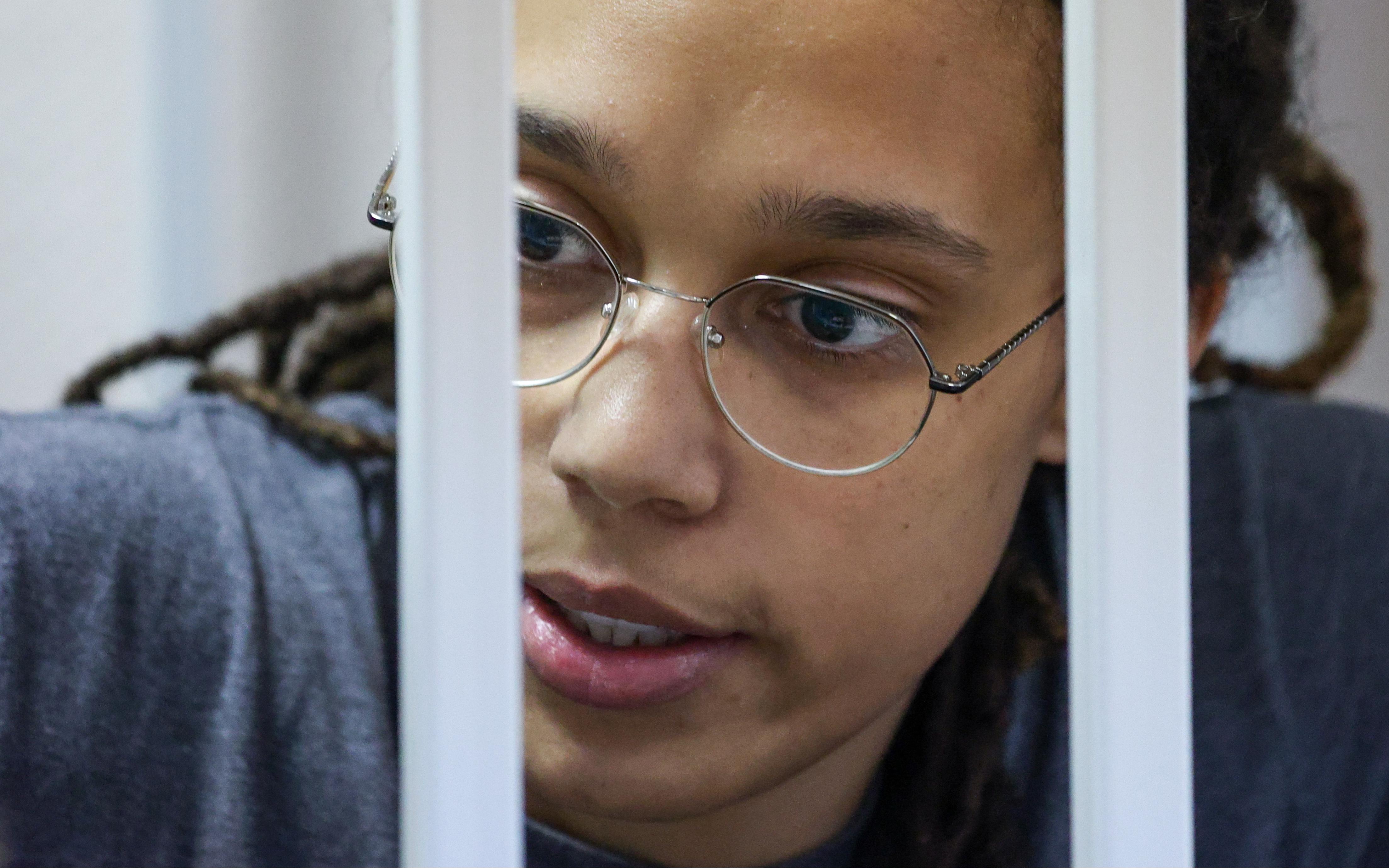 Basketball player Brittney Greiner in Khimki City Court
The United States is ready for unusual decisions in negotiations with Russia to free basketball player Brittney Griner, who was sentenced in Moscow to nine years in prison for drug smuggling. This was stated by White House spokeswoman Karine Jean-Pierre at the National Association of Black Journalists convention in Las Vegas (NABJ). It was broadcast on YouTube.
"We will take extraordinary measures to make it happen. We have made a significant offer to Russia. We urged them to take this matter seriously, because we ourselves take it seriously, — she said.
Negotiations between Russia and the United States on the release of Greiner cannot be held publicly, as this threatens a successful solution to the issue, Jean-Pierre added. She recalled that earlier Washington managed to return student Trevor Reed, who was serving a sentence in Russia for attacking police officers. He was exchanged for Russian pilot Konstantin Yaroshenko, who was found guilty in the United States of plotting to smuggle drugs. In this regard, the representative of the White House pointed out, a successful exchange can take place in the case of Greiner.
Greiner was detained in February 2022 at Sheremetyevo Airport; cartridges for vapes with hash oil were found in the athlete's bag. A criminal case was opened against her under the article on the smuggling of narcotic drugs in a significant amount (paragraph "c" part 2 of article 229.1 of the Criminal Code). The basketball player admitted that she was transporting drugs, but explained that this did not happen out of malice, but because she was forced to pack things in a hurry. Greiner's defense insists she was prescribed medical cannabis by a doctor in the US to relieve her chronic pain.
In early August, Greiner was sentenced to nine years in prison (the prosecutor demanded nine years and six months and a fine of 1 million rubles). The defense of the basketball player assured that she intends to appeal the verdict.
Greiner's sentence in the United States was called unacceptable. President Joe Biden urged Russia to immediately release the basketball player as Moscow "wrongly" keeps her. He promised to use "every possible" way to get her back. Biden's statements were commented by the head of SpaceX Elon Musk, he called for the release of all prisoners for drug trafficking in the United States, "if the president is working so hard to free someone from Russia."
Read on RBC Pro Pro Recipe for banner blindness: what advertising is most effective today What Mistakes They Make Pro Instructions How Companies Cut Salaries: Four Scenarios music Research Pro How outgoing Western companies will release 700 thousand sq. m. m area Articles
According to CNN, the White House offered Russia to exchange Greiner and another American convicted in Russia, Paul Whelan, for businessman Viktor Bout. The last court in the United States sentenced to 25 years for trying to supply weapons to the organization "Revolutionary Armed Forces of Colombia" People's Army, which the United States considers terrorist. CNN later reported that Moscow had offered to include former FSB officer Vadim Krasikov— he was sentenced in Berlin to life imprisonment for the murder of Zelimkhan Khangoshvili, a Georgian citizen of Chechen origin. The White House later called Moscow's counterproposal frivolous without disclosing its details.
Authors Tags Subscribe to VK RBC Get news faster than anyone