Scientists have suggested the age of the stone under the monument to Peter I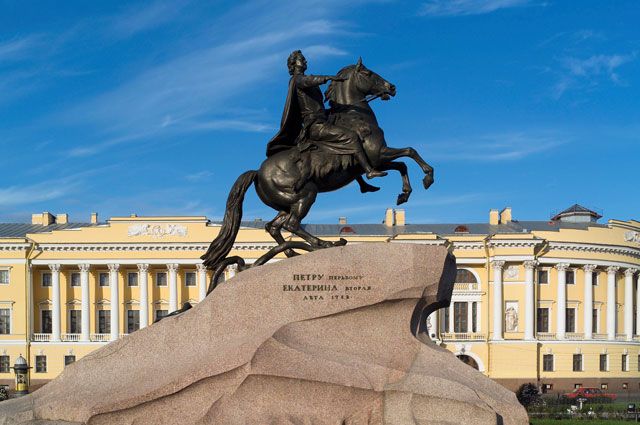 Scientists from St. Petersburg State University and Mining University came to the conclusion that the age of the Bronze Horseman pedestal is about 1.5-1.6 billion years, RIA Novosti reports.
It is reported that the Thunder-stone is a granite of biotite-muscovite potassium-feldspar composition.
« The related relation of the Thunder-stone to such rocks is also indicated by the pegmatite veinlets developed in it, that is, the veinlets of an igneous rock with a characteristic structure, enriched in rare minerals, — scientists explained.
Earlier it was reported that experts did not reveal any damage to the monument to Peter I in St. Petersburg, which a group of men had previously climbed on.
August 5, 2018 several men climbed in. According to eyewitnesses, they tried to install a collapsible brazier on the monument.
Policemen detained two suspects. Administrative protocols on petty hooliganism were drawn up against violators and a fine was issued.